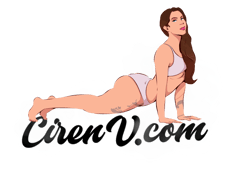 Stats certainly tell you the base physical traits about me, but really WHO AM I? Well lets see about this, I grew up in the Southwest as a repressed Catholic girl… I'm sure we all have our own ideas about what that implies. But it truly put the pressure on me to turn into the unique unbreakable Goddess I am now.I enjoy all versions of sexual expression, physical, artistic and literary because to me it exposes the raw side of human beings-which is really the most interesting side.
Life tried in many different ways to keep me from blossoming but because of the strong soul I process, those obstacles were overcome and today I have a greater understanding that it is important to be shared with others.
There are many things I take the time to indulge in such as juicing, cooking mostly vegan, sprouting, reading, yoga and massages to name a few.Each one balances the other and in the end creates a vibrant energy for not only myself but for my partners to share in. You can find more about my philosophy along with naughty play times with toys in my toy chest and sometimes playmates.
Cuckolding and BBC Size Queen